With January in full swing, we asked our experts to make predictions on what's ahead in the world of social media in 2023, as the channels battle it out for user attention. 
In 2022, we saw some... interesting updates that have changed some platforms for the better... and arguably some for the worse.  
Let's start with the OG, Facebook. 
// FACEBOOK
A channel that used to be known and loved by all, Facebook / Meta now features a predominantly mature demographic – but it still remains the juggernaut of social platforms. In an attempt to overcome this ageing demo however, Facebook (or Meta) is rolling out a newsfeed similar to TikTok which provides content based on an AI algorithm rather than the standard newsfeed based on who you follow.  
Facebook Founder Mark Zuckerberg admitted this will happen in the next 1-2 years and up to 40% of content will come from people/pages that you don't follow. So, hang tight, your newsfeed might be getting interesting again.  
// Top user tip
- If you want the algorithm to work effectively, make sure not to engage with content you're not interested in otherwise you will confuse the algorithm. Ever been down a TikTok rabbit hole? You know what can happen!
This update is great news for brands - if your brand is seeing limited to no organic results, your posts will soon have the opportunity to be shown to more people who don't follow you, but may be interested in your content.  
// What's happening in ad-land on Facebook?
Well, Meta have found that there are growing numbers of users who engage more in private DMs rather than on public pages. We suspect Meta will harness this information to introduce more campaign options to align with this behaviour. Time will tell whether users want to dm brands more.   
// INSTAGRAM
Gone are the days of the singular static post on IG. It's actually hard to remember this original feature as Instagram seem to be rehashing other platform's features without coming up with their own… no shade intended. But so far we have had IG Stories from Snapchat, IG Reels from TikTok... 
Similar to Facebook's plans, Instagram launched an AI content algorithm in 2022 which didn't go down well, as the timeline is no longer in chronological order. Celebrities such as Kim Kardashian even publicly complained to their many million followers.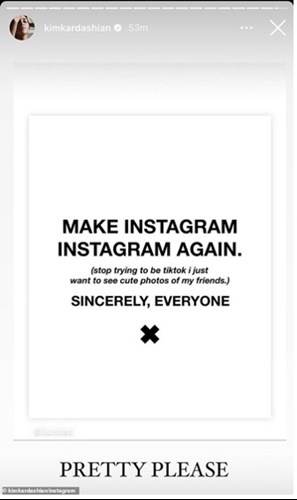 We expect Instagram will continue to improve feeds to satisfy users, including improving the full-screen feed whilst still continually pushing Reels to compete with TikTok. 
We are also expecting the opportunity for more interactive ad formats through AR and 3D models for the metaverse. Ultimately, Instagram is seeking to improve monetisation and improve opportunities for advertisers, even talking about a Live Shopping feed... so, let's wait and see if this comes to fruition in 2023. 
// TWITTER
A platform that is much harder to predict for 2023, with mass staff walkouts since Elon Musk took over and drastic proposed changes. We are hesitant to predict the fate of this platform... 
So far, we have been told to expect an increased character count, removal of bots and monthly fees for different features. Whether this model will be a success is a TBC, but have you started paying £8 a month to post longer videos on Twitter through Twitter Blue?  
Watch this space!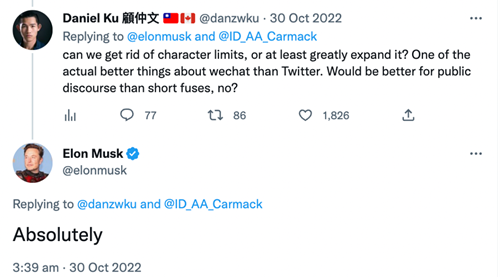 // LINKEDIN
2022 showed no signs of slowing down for LinkedIn and despite being known as the 'Professional Social Network' you might have noticed more of a mix of personal and professional posts. Now, LinkedIn can't control the content of what people are posting but could the platform be straying from its original purpose? Either that or people are enjoying more human, and less corporate, content. 
Regardless, with increased numbers of users comes increased insight. LinkedIn hold a lot of data in the careers industry and there is incredible opportunity to develop insights that could be of great advantage to users. Consider career path mapping or virtual events. 
For advertisers, the increasing user numbers are a great sign and it will be important that we adapt our content to the new tools rolled out in 2023; whether that be video, audio or improved virtual events.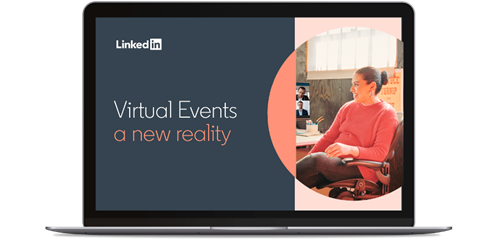 // TIKTOK
The app that everyone is talking about, despite not categorising itself as a social media platform, rather an 'entertainment' platform, advertising on TikTok has huge opportunity.  
TikTok continues to drive Live Stream Ecommerce following consistent success in Asia. The Live Streams provide another monetisation opportunity for content creators, encouraging them to make more content and increase usage.  
Have you ever bought anything from a Live Stream? Much like TV Shopping Channels, we aren't sure this is going to work with millennials and Gen Z in the UK, but after all, culture can change; and we may adapt to this way of shopping in the future.   
// SNAPCHAT
Snapchat has been around for years but the audience using it remains young. Trends show that as users age, they reduce their Snapchat usage. For Snapchat to compete against TikTok and the powerhouse that is Meta, more tools and features need to be added. So, what does Snapchat have in store for 2023? 
Firstly, we expect that Snapchat will be one of the first social platforms to launch AR wearables, likely through their production and distribution framework for Spectacles.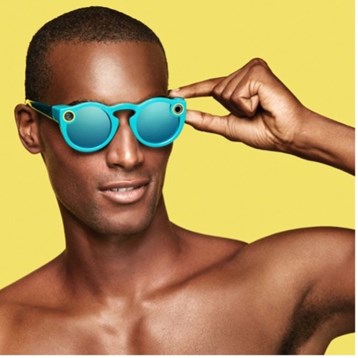 Secondly, we're expecting the rise of Bitmoji fashion partnerships. As millions of users already have them, it will be more easily adopted into the market than the likes of Meta avatars. A possible opportunity for ecommerce fashion brands, e.g. with every purchase you get a digital outfit too. Double the usage, rather than just one pic for the gram? You decide if it's a good idea or not. 
AND THAT'S OUR TAKE…
In the ever-changing digital space that is Social Media, there will be many new features and tools launched in 2023 and only time will tell of their success in practice.  
Our Social Advertising experts always stay up to date on all things Social Media, make sure to get in touch if you want to stay ahead of the game this year and optimise your campaigns for success.