// BACKGROUND 
Wicked Brick are a specialist ecommerce brand, selling custom display cases for valuables like Lego structures, Harry Potter wands, and other big brand collectables. With a desire to drive digital growth and increase their online revenue, they knew they needed to bring on board a specialist Digital Advertising Agency to help drive their brand forward.  
// THE CHALLENGE 
When Wicked Brick instructed Loud Mouth Media in September 2021 to thrust them into the social ecommerce realm, we had clear objectives. As with any niche brand, our first priority had to be analysing high-intent audiences and understanding the platforms those buyers would be active on. Then we could use our expertise to ensure we didn't just increase brand awareness but increase conversions.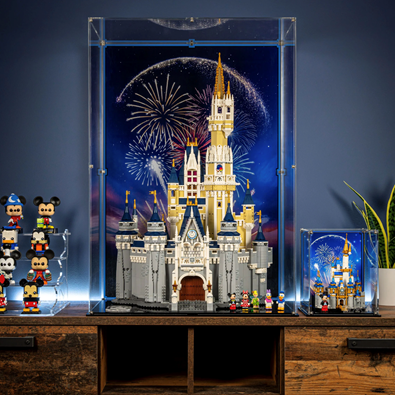 // OBJECTIVES 
Diversify Online Revenue – Increase Facebook Revenue by 80% (YoY)

 

Increase Online Revenue – Increase Online Purchases via Facebook by 50% (YoY)

 

Increase Online Revenue on key bursts in 2022

 

Achieve profitable ROAS through Always-on campaigns, 6x ROAS

 

Achieve profitable ROAS through May/June Bursts, 4x ROAS

 

Enhance Brand Awareness – Develop brand in new territories, Min. 50,000 reach

 

Increase Engagement on key bursts in 2022 – May/June burst for May the 4

th

, Min. 10,000 Landing Page Views

 
// SERVICES OFFERED 
// OUR APPROACH 
Without prior digital marketing campaigns, we needed to prioritise return on investment immediately. To do that, we broke down all paid activity to the granular details and built a full-funnel strategy to support the data. 
Strategic priorities were: 
Platforms –

With budget limitations and a global audience, we advised on Facebook / Instagram

only

to ensure we always maintained ROAS and utilised the right tools within the platforms. Facebook offered Catalogue Prospecting too - great for niche products.

 

Content –

Our initial tests showed big brands like Lego captured the highest intent audience, so we'd optimise all content to these bigger brands and schedule campaigns around key Disney releases like Home Alone at Christmas, etc. We'd also utilise a variety of content to drive conversions throughout the funnel, from video to carousels of images, Reels, and static imagery.

 

Targeting –

We'd combine interests in comic books, collectables, and layer with an interest in global brands like Lego, Star Wars, Funko Pops, Harry Potter, etc across conversion, lead campaigns and catalogue prospecting. This dynamic targeting would widen the reach for WB and ensure we optimised all activity for ROI throughout the funnel. 

 
With regular reporting, we were very conscious of the rising popularity of certain brands that stimulated online revenue for Wicked Brick, so actively aligned campaigns with popular culture trends to boost sales. Campaign messaging and promoted products were therefore timed with key releases.  
Eg: Visions on Disney+: We put more budget behind Mandalorian protagonist helmets and vehicle cases (showcased in the series) and kept the targeting on interests for wider brands like Star Wars and Disney. This way, a fan could watch an episode and immediately buy a display case to house their favourite merchandise. We also researched other shows and made sure this content was seen by super-fans of Mandalorian awaiting season 3 and awaiting the release of The Book of Boba Fett.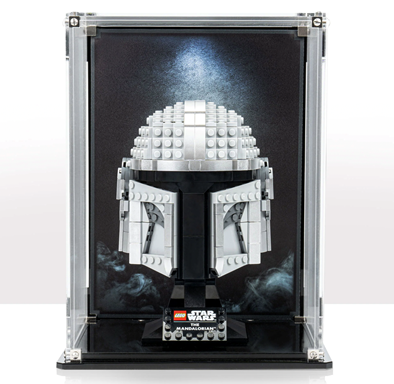 // RESULTS 
Increased Facebook revenue 150% (YoY) 

 

Increased purchases 230% (Previous Period) 

 

Achieved avg. 8x ROAS, 40% increase compared to previous period

 

Achieved 11x ROAS in May/June, tripling our target

 

Increased reach to 121,000 website visitors from FB/IG

 
Our success across Facebook / Instagram had a positive impact on the overall success of Wicked Brick – and continues to do so. They've since added PPC advertising to supplement middle-funnel activity and are looking into TikTok to explore collaborating with Influencers for potent User Generated Content too. We're proud to see the work we've done and continue to be a valued member of the Wicked Brick Marketing team. 
If you ask us, that's performance worthy of the top shelf!