//BACKGROUND
The Good Cup is an award-winning, innovative solution to the global plastic crisis. A 100% compostable paper cup with aqueous coating and an integrated drinking hole with a curved design that aligns with your mouth's contour to avoid spillage. The cup is a sustainable, space-saving, and cost-effective alternative to standard takeaway cups with plastic lids. 
Over 1 million tonnes of waste are generated annually from plastic lids alone. These lids are difficult to recycle and cost more than manufacturing new lids. 
It takes 30 years for a plastic lid to decompose in a landfill, while The Good Cup takes just six weeks.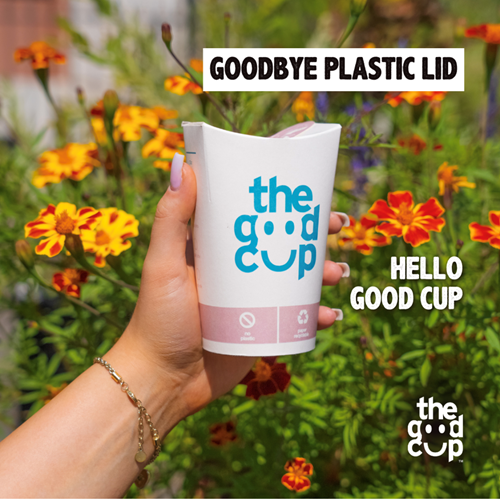 //THE CHALLENGE
The Good Cup came to Loud Mouth Media with unique requirements to encourage sample orders from large cup distributors in key locations worldwide while generating demand from smaller coffee shops or takeaway caterers. Initially, The Good Cup could only provide large orders to key distributors but also wanted to show market demand to encourage distributors to convert. 
The target was not only quality leads but generating brand awareness by increasing page followers to show interest from customers and baristas worldwide, all with a limited marketing spend.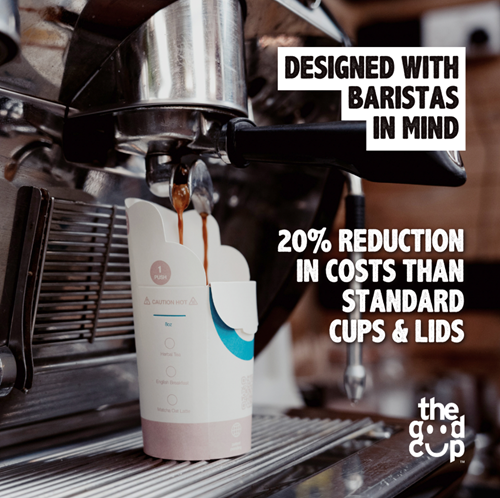 //SERVICES PROVIDED
PPC/ Paid Search

Paid Social
//OUR APPROACH
We used an agile approach across PPC and Paid Social, but it soon became apparent that paid social leads were significantly cheaper than PPC. With limited spending, it made sense to direct our efforts towards the channels delivering the most affordable cost per result.
Paid social allowed us to target relevant job titles across key industries worldwide, specifically the UK, Australia, Canada, USA (Green States), Hong Kong and South Korea, while measuring where results were strongest and redirecting spend as needed. As distributors signed up by location, we were then able to adjust targeting to build brand awareness and customer data for those distributors. 
We also increased The Good Cups's social followers in key locations by targeting interests in environmental ethics, overlayed with takeaway beverages, coffee baristas, etc. 
Loud Mouth Media assisted in fine-tuning creatives and ad copy, picking key USPs to include in carousel formats and using editing software to provide images in line with The Good Cup's brand guidelines. The Good Cup came to us with high-quality videos, so we adapted these to the appropriate sizes to utilise all placements and cut the timings to meet best practices for conversions.
We also activated support for The Good Cup's Eurovision sponsorship in 2023 by targeting Eurovision fans in the UK to capitalise on the activity.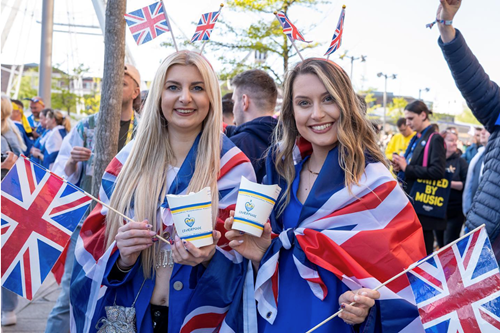 //RESULTS
We achieved 2,000 Leads in the first quarter at a 50% cheaper than average Lead cost. With 7,000 landing page views, that's a phenomenal web conversion rate of 28%, so we knew we were on the right track with messaging and targeting.
We increased The Good Cup's Facebook Page following by 3,000 in the first quarter, costing 64% less than average. The creative performance was strong, too, with over 282,000 ad engagements.
2k Leads, 50% cheaper than the average cost per Lead on Meta.

7k+ Landing Page Views with a 28% Web Conversion Rate to Leads.

3k+ new Page Followers, 64% cheaper than the average cost per Page Like on Facebook.

282k+ Post Engagements
We continue to support The Good Cup with its marketing efforts and targets, and we feel privileged to be a part of their mission to eliminate plastic waste! We've since implemented campaigns on LinkedIn, as Industry and job title data is strong on the platform, with a view to finding more quality distributors and increasing their followers. Watch this space to see The Good Cup in a Takeaway near you!
You can support The Good Cup's mission too. Follow their journey on Social: