The cost-of-living crisis is upon us. You can't turn the news on without seeing the effects of rising energy costs, fuel and interest rates, and businesses are experiencing the same squeeze. 
As with any economic downturn, businesses look to reduce overheads and find ways to work sustainably through the tough times. Makes sense, right? And businesses have been through it – recessions, global pandemics, etc. A common decision in this reduction of costs is reducing the expenses associated with Marketing – stay with us on this one, it's not just a simple blog, we promise! – but in times of struggle, Marketing can actually be one of the most potent ways to drive revenue, especially Digital Advertising.  
// Did you know PPC Advertising alone can offer a 200% ROI? 
There are many benefits of investing in Digital Advertising, but one of the key benefits of Digital versus other traditional forms of Advertising is the proven return it can generate. Not only can you set clear budgets to ensure campaigns stay within your budget daily – monthly, you can also gain valuable data throughout to continuously optimise all activity for the conversions your business wants and needs.  
// Growth, worthy of the Long-term 
We've seen time and time again, that the brands who survive recessions or economic downturns are forward-thinking and even through tough times, they continue to implement growth strategies worthy of the long-term. Now, we do appreciate big brands with big revenue can afford to do this more readily. Take McDonalds for example, they have continually based their marketing strategies on the premise that: "Consumers continue to prioritize brand trust, great taste and value as top reasons why they choose McDonald's" - and that doesn't change, even in tough times. An easier sentiment for fast food, but this highlights strong customer understanding in their strategy and appreciating the power Marketing has on their audience.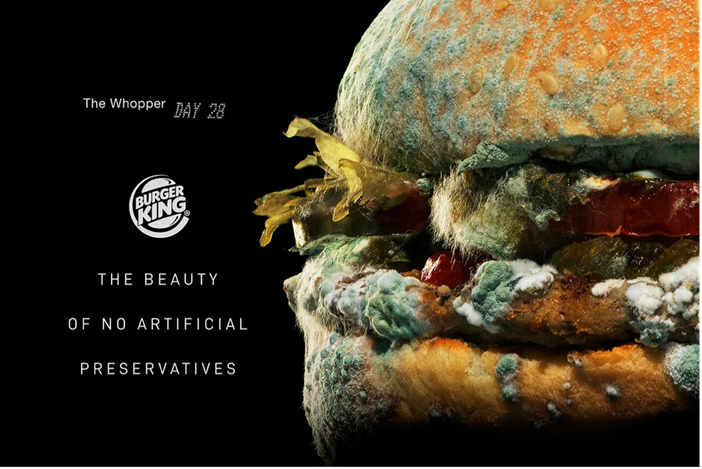 Burger King on the other hand, through times of economic feast and famine, have run campaigns alienating customers, throwing shade at McDonalds, and in a seemingly desperate attempt to gain market share; forgotten about their audience and the importance of speaking to them. Remember the above campaign? 
Where there is the opportunity to choose, be the McDonalds in the room and focus on driving YOUR strategy to success with consistently; and as long as you continually prioritise your audience needs and have the right path for growth, even in times of struggle you can dominate market share. 
// Generating a 500% Increase in Revenue through Covid-19
Over the past 11 years, Loud Mouth Media have weathered many storms with clients, the most recent of course being the 2020 Covid-19 pandemic. We had partnered with a known Homewares Retail / Ecommerce client, and when lockdowns were announced, they were worried about the effects on their in-store and online sales.  
When we saw in Google data their competitors were dropping their budgets but there was clearly no reduction in search demand, we grabbed the opportunity with both hands. With our client's full support, we moved from circa £25k monthly budget to circa £300k monthly budget, we spiked impression share for keywords, and the results SOARED. We went from generating a steady £150k-£250k monthly revenue to around £1.5 Million monthly revenue – and this was in the peak of coronavirus. Since then, we have asserted market dominance, and never looked back... their competitors could never fight back to where they were after turning off activity, and to this day they're still dominating impression share.  
// Why Digital Advertising is worth the Investment? 
Data – 
Arguably the most valuable aspect of Digital Advertising is the insights every campaign generates. Whether it be understanding keywords that drive the most conversions for your business, search demand for your products and services, key geographies that are visiting your website; digital advertising gives you valuable data, real-world data that you can then feed back into your business strategy.   
In times of struggle, this means businesses have a safety net. No campaign is a wasted campaign if real-world data is being generated to help you make informed business decisions. 
Cost Efficiencies – 
When every pound makes a difference, budget is essential. The beauty of Digital Advertising is you can not only define your budget down to each and every conversion, but Google also holds a huge amount of information on costs associated with search demand.  
For example, if you're in the ecommerce sector selling running shoes, Google Ads can tell you the cost of a winning bid for your keywords like 'running shoes' or 'sports shoes for women'. This allows for accurate budget control, and also allows you to understand what investment is needed to maximise conversions and build cost efficiencies. They say knowledge is power after all, and the more you can understand about cost versus return, the better.  
Beat the Competition – 
When times get tough, competition gets tougher, and another key aspect of Digital Advertising is the way it allows you to beat the competition. Not only can you target audiences using competitor URLs, you can bid for competitor brand names or keywords - and at a higher price.  
For example, if you're in the market for security systems – you might search for 'Chubb' or other known brands before using the keywords 'alarm system'. So, if you know your audience might be searching for brand terms rather than product terms, think about adding competitor details to your campaigns.  
Word from the wise on this too, costs associated with competitor targeting can be far more cost effective in YouTube campaigns versus that of Search campaigns – but that's for the next blog! 
// What the Future might hold for you with Digital Advertising 
Our advice to maximise return in times like we're experiencing today is to map your market, analyse the data, and understand the right investment to dominate your market. As others turn off activity, cost per acquisition (CPA) reduces and competition slows, meaning you can dominate for keywords and search terms for a more affordable budget.   
Now it would be remiss to say, for some businesses, cutting or reducing budget is quite simply essential. Our advice here is to wait 3-4 weeks before fully assessing the effects of campaigns being paused. This is because of the Google 'time lag'. From week 3 sometimes up to 6 weeks, conversions can still be generated because ads and remarketing campaigns are still being shown across the GDN. For some of our clients, they've cut budgets or paused campaigns and assumed in that initial 3-4 weeks they will continue to drive conversions with limited to no budget, but until 4-6 weeks have passed, the effects of shifting budget won't be fully understood. 
If you're looking for digital experts to help guide you through 2023 and beyond – make sure to get in touch with our team. Earning the title of Small Paid Media Agency of the Year at the UK Paid Media Awards 2022 is for the exceptional growth we've helped clients achieve after all.