Who doesn't love a complement? We love to hear feedback from our clients, which is why we are delighted to have won awards for our client feedback. (Yes that's a thing!)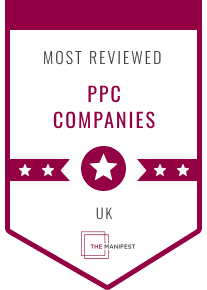 Our team of experts have been delivering incredible results for our clients across our key specialisms of PPC, SEO and Paid Social for over 11 years now and we have got pretty good at it. We like to work as an extension to our clients Marketing team to ensure we implement cohesive strategies that smash digital growth.  Special thanks to our clients for sharing this feedback.
Check out the list below!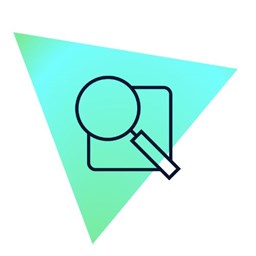 5th Most Reviewed PPC Company in the UK
Our PPC team are experts in driving cost-effective paid search, display and Youtube campaigns to strategically target users to secure more conversions for our clients. 
Google has even awarded us in the top 3% of agencies in the UK as a result of delivering consistent digital growth through PPC campaigns. We are pretty proud of that one.
Check out some of the feedback from our Activewear Client: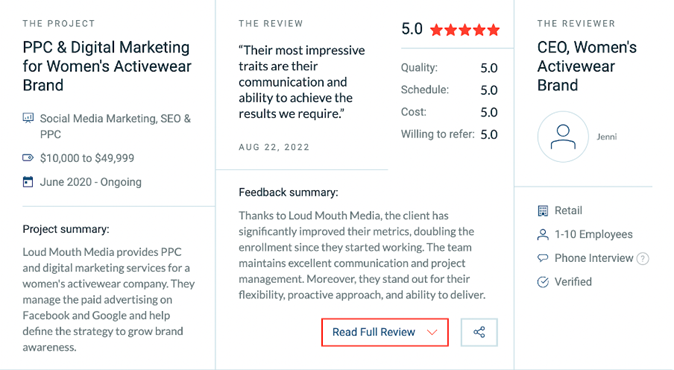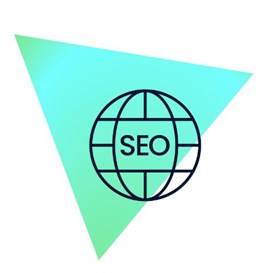 13th Most Reviewed SEO Content Creation Company in the UK
Driving high quality traffic for our clients is what our experts do best. We understand that ranking for top keywords takes patience and a lot of technical and content expertise. 
Our SEO team work as an extension to our clients businesses to identify improvements and work towards increased organic search engine presence. Read more about our SEO expertise and work with us to get your business on page 1, PLUS check out what our Plumbing Client has to say about us below: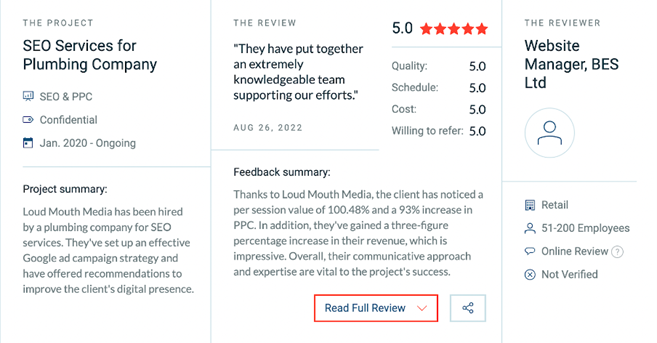 7th Most Reviewed Social Media Marketing Company in UK
With specialists in Facebook, Instagram, TikTok,  LinkedIn and more, our Paid Social team are pretty savvy. We know all about getting your ads in front of the right audience and delivering a ROAS that makes it worth your while. Find out more about our Paid Social expertise.
Our Higher Education client have even been kind enough to leave this award winning feedback about us below: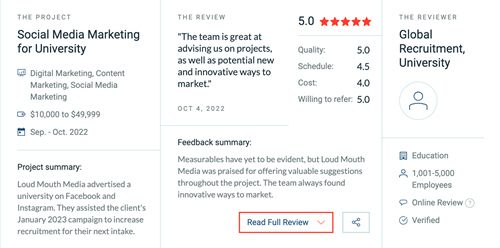 With even more awards we will let this list do the talking.
8th Most Reviewed Inbound Marketing Company in the UK

5th Most Reviewed SEM Company in the UK

10th Most Reviewed Digital Strategy Company in  the UK

14th Most Reviewed On-Page SEO Company in the UK
If you're looking for an agency that will go above and beyond to drive digital growth, and also has award winningly good feedback (who wouldn't), we are the experts for you. Drop us an email here and let's talk!