Once again, we are here to share our insights on one of the most recent announcements across Meta - the evolution and expansion of ads on reels for content creators! In short, this new feature is an initial test which prioritises viewer engagement and drives financial success through advertising. This means that influencers can get paid for their successful Reels, much like the TikTok creator fund - sounds good right?
// How can you take part?
Unfortunately, this feature currently isn't open for everyone yet, it has firstly been rolled out for content creators and you have to be eligible for an invite. To be eligible, creators must live in one of the 52 countries listed, as well as meeting some other requirements.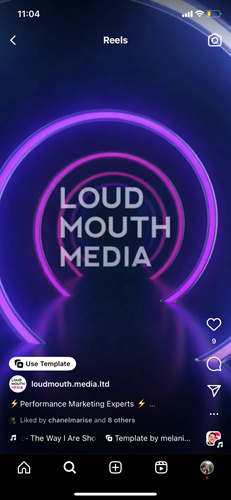 Fear not! With Reels gaining popularity and becoming a priority for Meta, businesses can still advertise Reels on Instagram as part of the suite of Meta advertising opportunities. Advertising on Reels is a fantastic opportunity and gives businesses and advertisers a new medium to show their content to an engaged and relevant audience.
// Moving on to the main question we know you ALL are waiting on the answer to…
How can you make money from Reels?
For content creators - revenue will be based on the performance of Reels as this new feature is designed to increase viewer engagement.
For businesses - there is still a HUGE opportunity to achieve significant results through Reel Ads and organic content. To put it simply, combining a successful advertising strategy with relevant and engaging Reels is a match made in heaven. It increases the opportunity to successfully drive brand awareness and revenue - you don't want to miss out!
// Keep your eyes peeled
We always like to stay ahead of all the latest updates, so make sure to check back and find out more about Paid Social opportunities. Alternatively, why not get in touch with our award winning experts who can advise and manage a fully integrated strategy with a difference.