Exciting news! We're thrilled to announce that Loud Mouth Media has been recognised as a Highly Commended Performance Marketing Agency at the prestigious Performance Marketing Awards 2023. Talk about a major win!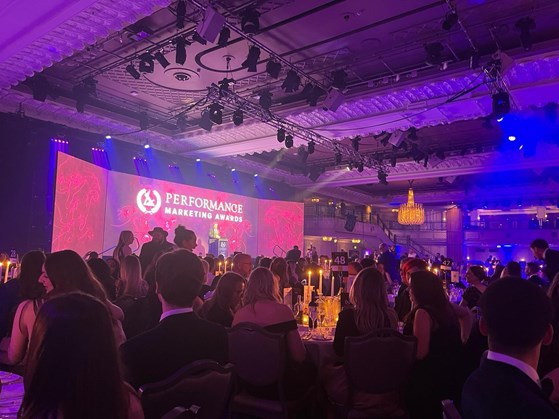 Our hard work and expertise in Performance Marketing earned us the Highly Commended Performance Marketing Agency accolade, and in a room full of industry giants, it's a big deal. We're over the moon about it.
We're All About Performance
At Loud Mouth Media, we live and breathe performance. Our team is obsessed with delivering top-notch results for our clients through impressive digital marketing strategies. Winning Highly Commended just proves that we're nailing it and making a real impact in the industry.
We've Got the Trophies:
Our award collection keeps growing! Besides the Performance Marketing Awards 2023 recognition, we've racked up a long list of other prestigious awards. Check them out below. We're proud of each and every one!
'Best Finance Campaign' and 'Best Travel & Tourism Campaign' finalists at The Drum Awards Marketing EMEA 2023.
'Finance Campaign of the Year' at the 2023 UK Paid Media Awards.
'Small Paid Media Agency of the Year' at the 2022 & 2023, UK Paid Media Awards.
Highly Commended for 'Biddable Team of the Year' at The Drum Search Awards, 2022.
'Best Small Integrated Agency' at the 2021, UK Search Awards.
'Best Small PPC Agency in the UK' two years in a row and Best E-Commerce Agency at the UK Search Awards 2020/2021.
UK Biddable Media Award winners 'Small Biddable Agency of the Year 2019' and 'Best Integrated Biddable Campaign 2021'.
Winners of 'Best Integrated Campaign' and 'Best Use of Search - Retail / E-Commerce' at the 2021 US Search Awards.
Results That Speak Louder Than Words
What sets us apart from the rest? It's simple – we deliver results that make a difference. With our data-driven, tailored integrated advertising strategies, we consistently help our clients achieve their marketing goals and generate a serious return on investment. We're always up to speed with the latest digital trends to ensure we're bringing cutting-edge solutions to the table.
Our Clients
Our clients mean the world to us, and their satisfaction is our top priority. We've built incredible partnerships with them, and this recognition is a testament to the fantastic work we've done together. We're all about transparency, exceptional service, and making a real impact on our clients' businesses.
In a Nutshell
We're on cloud nine! Winning the Highly Commended Performance agency award at the Performance Marketing Awards 2023 is a huge milestone for Loud Mouth Media. Take a peek at our case studies to learn more about our other award-winning achievements. Trust us, you won't be disappointed!
Or why not get in touch to work with our award winning experts.