Would you expect anything less of a trendy Digital Advertising Agency than playing competitive Table Tennis?
 We think NOT!
With analytical skills, critical thinking and teamwork required it was a no brainer that some of our team were destined to be ping pong stars. So, we put our lunch time table tennis skills to the test and joined the VANRATH Corporate Table Tennis league in Belfast. We're talking Table Tennis coach and all. 
See below as our team got their game faces ON for the first week of competitions!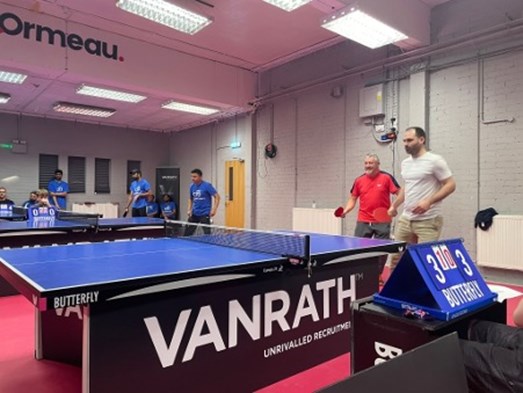 After weeks of training, we selected our best players and things got competitive. Serves were smashed. Breaths were held. Slow-mo shots were taken.... but ultimately, we let the paddles do the talking and left it all on the table. 
Best thing is, we'll be back at it this week!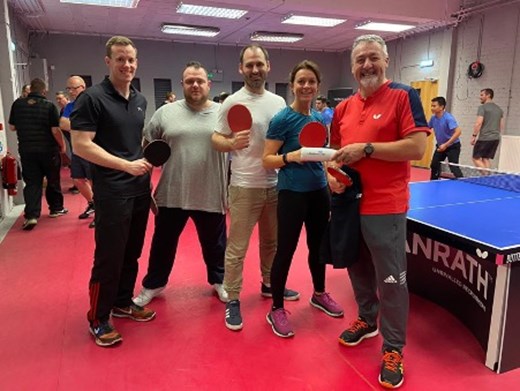 Check out our proud as punch comrades, including our Commercial Director, Head of Client Services, Head of Performance and Business Development Manager. 
As the League heats up, we even have some uniforms arriving for our next match. Keep your eyes peeled for some on-brand snaps and keep your fingers crossed as we take the table by storm. 
If this sounds like the kind of workplace you would enjoy, take a look at our current vacancies here!