Whilst the Snapchat vs Instagram battle pursues, Facebook has been quietly rolling out a whole host of updates and new features.
Social media for business is growing with phenomenal speed and has secured itself as an indispensable part of a marketer's arsenal.  Whilst the Snapchat vs Instagram battle pursues, Facebook has been quietly rolling out a whole host of updates and new features for its commercial offering. 
Some interesting Facebook stats:  
Facebook had another strong quarter in Q4 2016, earning £7.05 billion in revenue.  This represents a 53% jump from the same time last year.
65 million businesses are using Facebook Pages, and there are now over 5 million business profiles on Instagram.
400 million people use Facebook Messenger audio and video calling every month.
Facebooks daily active users recently rose 18% to 1.23 billion people - this means that you can potentially reach 18% more people on Facebook!
Check out some of the new updates we're most excited about:
You can now use GIFs in Facebook Ads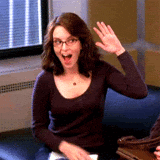 Facebook now allows brands to include animated GIFs in their video ads - we're confident this will be a firm favourite of ours!
Choose any objective which supports video.
Select Single Video in the Format section.
Upload your .gif file exactly as you would a video.
Facebook Stories coming to the Facebook App
The Snapchat flattery continues and on January 25, it was reported that Facebook launched Facebook Stories in Ireland on iOS and Android, and plans to roll the feature out globally soon. Facebook issued a statement about its test of Facebook Stories.
Facebook has long been the place to share with friends and family, but the way that people share is changing in significant ways.  The way people share today is different to five or even two years ago - it's much more visual, with more photos and videos than ever before.  We want to make it fast and fun for people to share creative and expressive photos and videos with whoever they want, whenever they want.
Facebook tests ad placement on Messenger's home screen
On January 25, Facebook's Product Manager Eddie Zhang announced that they are testing ads on the Messenger home screen. Zhang wrote Businesses have long been telling us that they are excited about the potential of the Messenger platform to reach their customers and help them to drive sales, build brand awareness and increase customer satisfaction. The test is being carried out in Thailand and Australia initially, and will hopefully reach us pretty soon!
Prefill form fields with Lead Ads
Facebook recently announced they're testing a new mobile ad format called lead ads. These ads auto-populate some form fields on mobile devices using information that's already known about the person. This makes the submission process much easier than having to click through to a website, as the user can just verify the accuracy of the information and submit.  We tested lead ads for the first time this week with some phenomenal results - generating 6x more leads in one day than website click ads had managed in a week! 
Get more insight into your Video Ads results
Facebook believes video is the future - they have recently announced that they will be adding new video reporting options to give advertisers greater insight into their video ad results. Read more here.
Reach more potential buyers with a new Dynamic Ads feature
We already know that Google Shopping ads are incredibly powerful - when you're reaching high intent users with super relevant product ads, conversion levels benefit. Facebook is adding additional options to target more people likely to be interested in your product. When using Facebook Dynamic Ads, advertisers will be able to reach people who are highly likely to be interested in a specific product - for example, you will be able to reach users who have been browsing for black dresses across multiple retailers with an ad showcasing your relevant product! 
According to Facebook: Now, if someone has been browsing for furniture across multiple websites, Facebook may infer that this person is interested in buying a couch, and they may be a good candidate to serve a dynamic ad for furniture.
With a massive 92.6% of the UK's population having access to the Internet and an estimated 35.7 million active social media users, social media advertising is rapidly on the up with Facebook continuing to dominate the social stratosphere. Unsure where to start? Give us a shout to get your Paid Social strategy in place for 2017!