Programmatic Advertising is a rapidly developing market. A way to automate high quality ad placements across a bespoke display network, which naturally translates to huge return on investment potential… oh, and efficiency! It's shifting the digital performance marketing sector and seeing specialist agencies – like Loud Mouth – stay at the forefront of conversion-rich advertising for clients the world over.
Loud Mouth Media recently partnered with StackAdapt, programmatic advertising leaders, to further strengthen our integrated marketing offering and prioritise innovative performance. As the old saying goes, 'with friends like these'!
Some of our award-winning PPC professionals joined our new Partners in the South of France for StackDay Europe, an exclusive event all about programmatic advertising, where they rubbed shoulders with Europe's best digital marketers. Not only were secrets shared, knowledge passed, skills gained, but as you would expect from Nice, France – many baguettes were also consumed.
Our team have included some hot tips below, and for the latest on programmatic advertising trends and best practise – Loud Mouth Media can ensure you get access to the leading minds in the sector!
First thing's first, what is Programmatic Advertising:
Programmatic advertising is a system that automates the processes and transactions involved with purchasing and dynamically placing ads on websites or apps. Programmatic advertising makes it possible to purchase and place ads, including targeted advertising content, in less than a second. Think Display Advertising, but on an exclusive network, and with Partners like the Wall Street Journal, you can be reassured your brand will be visible on high traffic websites focused on your key buyers.
So, what's the latest on programmatic all good Marketers should know?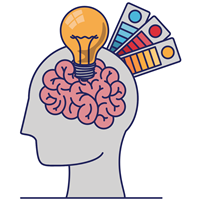 Creatives
"75% of advertising impact is determined by creative quality."
Finding the best combination of creative is a task every digital marketing agency is challenged with. A useful framework explored in this seminar was testing 3 ad copy types against 3 creative image asset types. These ad copy types included: Emotional, Functional and Testimonial. Whereas the image types included: Product, Human and Abstract. From a total of 9 possible combinations, through testing, the right format for your brand can be ascertained. 
"Never stop testing, and your advertising will never stop improving" - David Ogilvy
We also explored some exciting creative opportunities like Native, Hot Spot, Carousel, Discovery, In-Banner Video, Social Display, Connected TV etc. Three key best practises when it comes to ad creatives that we took away from this session included:
Provide a seamless experience from ad to action
Do not mislead users & make your CTA clear
Personalise wherever possible
All of these practices transcend Programmatic Advertising and feed into our own campaign management across our clients through PPC, Social, and SEO.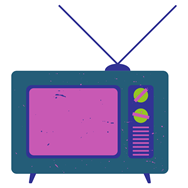 Inventory
We explored the future roadmap for StackAdapt's programmatic offering, which included exciting opportunities like:
When it comes to the theory of prospecting/affinity audiences, as marketers we often refer to the phrase "TV-scale audiences". With Connected TV, this reach is brought to life. Offering diverse audiences across households, reaching cord-cutters and cord-nevers on TV screens. Which can be integrated into cross-channel marketing through native, display, video etc. 
Reaches desirable gaming audiences in an emerging industry - in a brand safe way. This form of advertising can be viewed as sponsored features, rather than standard paid media placement, and presents the opportunity to place your brand within the game itself.
Bringing together the physical and digital worlds, Digital Out-Of-Home utilised physical digital billboards placed in both iconic/public locations and more local depending on your business goals.
The key to success with multi-channel marketing will be the continuity of messaging across all of these channels. Consistency in brand representation & messaging will ultimately dictate the success of such platforms, and exciting technology opportunities like this will offer advertisers new ways to connect client brands with the right audiences.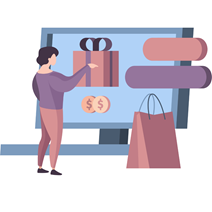 Solutions
Two key verticals were highlighted when looking at Programmatic solutions for the future:
Within this, particularly in reference to Retail, it was highlighted that the future of advertising will be: "High Impact Personalistion". 
The retail market is the most receptive to personalised ads and consumer receptivity to 1:1 personalised ads is at an all-time high. The future of performance marketing with clients across both retail & B2B will look to personalised ad experiences on all fronts.
When considering this future, the future creative solution presented at StackDay we were most excited for was… DCO: Dynamic Creative Optimisation
This solution will dynamically adapt/personalise ads in real time: drawing on data such as product info, sale prices, nearest store etc. Changing the messaging based on context, content, behavioural data etc. 
Personalisation like this is a fantastic opportunity for marketers to avoid the risk of ad placements that can appear somewhat jarring or misplaced, given the context of the site they sit within. 
While solutions like this are in the pipeline, it is definitely an opportunity we are excited about when looking towards the future of programmatic advertising.

A Cookieless World
The conversation around a cookieless world drew some key points which we must certainly consider when thinking about operating within a world without cookies:
With the move away from cookie-dependent advertising, the consumer is now more empowered and can decide for themselves what they are exposed to, which isn't necessarily a bad thing. 
When we consider the main events regarding data privacy and moving away from cookies, we think of GDPR & iOS 14 update - which now blocks all 3rd party cookies.

When the iOS update came into effect, 95% of apple users opted out of tracking
Apple proceeded to spend on ads about data privacy, yet they still utilised consumer data for their own marketing efforts
The limitation of advertisers through this cookieless update is not guaranteed to benefit Apple in the long run
It's important to remember that people don't find ads annoying, they find bad ads annoying. The removal of cookies in theory should reduce the white noise of jarring advertising experienced by users online. 
The future of advertising in a cookieless world is personalisation and customisation. It is about making ads feel personal and organic - not jarring. Innovative solutions like DCO tech and other personalised creatives feed into this. 
And in principle, all marketing efforts should lean into the theme of personalisation when crafting every strategy. The user experience online is pivotal to success in paid media. Results in marketing will be achieved through high quality creatives, the correct messaging, and relevant placement of ads through audiences signals and keywords (in a PPC world). While a cookieless world will present challenges to digital marketers, it also presents exciting opportunities to deliver a stronger consumer experience across E-Commerce (B2C), and Lead Gen (B2B) in the future. 
How a Cookieless world is not necessarily a bad thing:
Cookies were never perfect & always had issues with certain intricacies in how they were used for tracking. They were never the perfect solution to tracking, but were for a long time, the mainstream way for marketers to reach audiences online
The reduction/removal of cookies refines the types of ads shown to audiences now, which benefits the consumer experience online
Until next time, from the Loud Mouth team, au revoir! 
Loud Mouth Media are an award-winning digital performance agency, if you need a digital partner to help your PPC Advertising generate growth for your business – we're the people to call! Get in touch today.