Loud Mouth Media has been named as one of the Top B2B Businesses in the UK, as well as one of the Top PPC Agencies Globally!
The recognition, released by Clutch – one of the leading business directories in the world – includes some of the leading Agencies and Businesses around the world who have demonstrated dedication to their clients in 2021, as well as 'their ability to quickly adapt to new circumstances and situations. These companies not only weathered the challenges that came their way, but even leveraged them to their advantage.' (Clutch)
"As COVID-19 influences consumer and market trends, advertisers and marketers from all over the world are left to focus more on digital growth. This year, worldwide advertising spendings are expected to grow by 11.2%, Meanwhile, the marketing sector sees an evolution with content creation and influencer culture.
Clutch is all about rewarding companies that take a less than ideal situation and making it work for their benefit. Highlighting these success stories will inspire others to do the same. Their team is able to determine who these companies are by looking at various factors such as market position and client feedback."
We are thrilled to be recognised as an industry leader both on our home turf and abroad, and we're excited for what's ahead in 2022! See more on Clutch, here.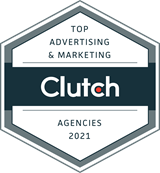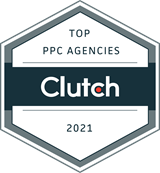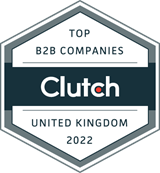 Loud Mouth Media are an award-winning performance digital marketing agency specialising in PPC, Social Advertising, SEO, Performance Creative, Ecommerce, Video Marketing and Digital Strategy. Get in touch today and experience the difference!