The UK advertising market has grown by 6.3% year on year with no signs of slowing down, thanks to the ever-growing popularity of digital technology. As a result of this rapid growth, digital marketing is an exciting and fast-paced profession for young people today.
In a time when internet usage is constantly growing, and with people using it for almost everything in their daily lives such as online shopping, researching and browsing social media; digital marketing has never been a more attractive industry to build a career in.
So, why should young people consider a career in digital marketing?
Digital marketing is in high demand
90% of adults in the UK are recent internet users, so it is hardly a surprise that demand for digital marketers is growing. So much so, that 2 million digital marketing professionals will be required by 2020 to fulfil the UK's digital potential. This trend highlights an increasing need for young people to build careers within this industry. It is an exciting time for young people studying related marketing, communications, advertising, business or PR degrees which will help them gain the essential skills to equip them for the digital marketing world.
However, the industry isn't just for young people with marketing related degrees. Digital services such as social media management, content marketing and SEO are all expanding; meaning young people studying English, Graphic Design, Maths, IT, Journalism and Multimedia and many more can apply their skills to specialist areas within the field of digital marketing.
The advantages of being a digital native
Most digital marketing roles require a good level of technical skills and knowledge. Young people have an advantage as digital natives; being born in the digital era means they can be naturally tech-savvy. This can give young people the edge within the industry, as growing up surrounded by technology means that they possess many of the fundamental skills required in digital marketing.
For example, Instagram became popular in 2012 when it's user base soared and Facebook acquired the company for $1 billion in cash and stock. Therefore, teenagers and young adults haven't known life without Instagram. They put in a lot more effort into their Instagram feeds than people did five years ago, in terms of carefully planning the look of their grids, captions and how often they post.  
So, if you enjoy taking photographs or videos on your phone and editing these, if you have a keen interest in the aesthetics of your Instagram grid, technology or analytics – social media marketing could be the career for you!
Digital Marketing is fun
Many entry level jobs for young people often involve repetitive duties in corporate environments. Young people love a challenge – and working in the fast-paced world of digital marketing means no day is ever the same! Many digital marketing departments and agencies have a fun and laid-back culture.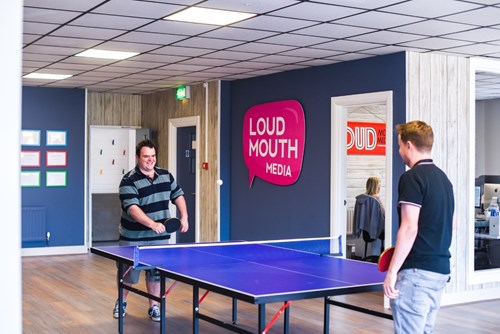 What skills are required for a career in digital marketing?
Now that you know some of the reasons why young people should get involved in the digital marketing industry, it is also important to be aware of the skills required in order to forge a career in it.  
Excellent communication – You must be an excellent verbal and written communicator, as you will constantly be communicating with customers, stakeholders, staff and clients along with using written communication skills to create a range of content including PR, blogs and social media posts.
Creativity – As mentioned, content creation is a part of many digital marketer's duties. Various tasks fall under content creation such as, writing blog posts, story boarding, shooting videos and creating social media graphics. Therefore, a keen eye for detail and a creative flair is crucial to stand out from the competition.
Analytical – The good thing about working in digital over traditional marketing is that results can be measured and tracked. Digital marketing involves collecting and analysing information to form marketing strategies for campaigns. Therefore, understanding Google and Social Analytics can be a huge bonus to kickstart your digital career.
SEO – Whilst not all digital marketing roles require it, having at least some understanding of Search Engine Optimisation (SEO) is a big plus. SEO is a process which involves employing various techniques to help a website achieve a higher ranking on the search engines results page (SERP). This can also tie into Search advertising, as understanding keywords work can help you better understand advertising on the Google Search Network.
Social Media – Understanding social media channels is essential in digital marketing. Many digital marketing roles include organic social media marketing which can involve managing a company's social media channels, planning content, scheduling posts and replying to users' messages and comments. However, as it is becoming more difficult to reach specific audiences on social media organically, it is also beneficial to be aware of how social media advertising works.
Summary
Young people should consider a career in digital marketing as the industry is set to continue growing. Digital marketing is constantly changing, so you must be able to adapt and be willing to keep up to date with digital marketing trends in order to build a valuable career. 
We're always on the lookout for great digital marketing talent to join our team – Keep an eye out here for any current vacancies