Did you know July is 'Independent Retailers Month'? This month aims to raise awareness of small, local independent retailers and their importance within communities, the local economy, and the wider retail sector. Interestingly, 43% of shoppers believe that the independent retail industry needs to offer better online services and advertise their products digitally. For independent retailers, digital advertising platforms offer significant opportunities. With the right strategy in place, retailers can leverage online data to showcase their products and services and offer a personalised experience at every stage of the customer journey.
As many independent retailers find it difficult to compete with high street giants due to smaller digital advertising budgets, here are some of our recommendations to help independent retailers stand out online!
Google Ads
Online advertising with Google Ads, formerly known as Google AdWords, is one of the most effective ways to reach new customers and grow your business. Google Ads is the online advertising platform owned and operated by Google. It is also the largest and most widely used online advertising network in the world. The real time data available within Google Ads allows small retailers to make faster and more informed decisions based on the best performing traffic and audiences; whereas traditional media cannot analyse performance specifically enough to inform its audience targeting.
Taking this on board, what Google Ads platforms should independent retailers consider to help deliver their business goals?
Google Shopping
As many shoppers find high street shopping time consuming and at times disappointing, shoppers are increasingly moving online to browse, compare and research items before purchasing. In fact, in 2018, an estimated 1.8 billion people worldwide purchased goods online. Google Shopping therefore presents a unique opportunity for retailers.
Shopping ads are ads that include rich product information, such as product image, price and the merchant name. They use data attributes from the product information that you submit in your Merchant Centre data feed. Your ads will be displayed to people who with high purchase intent are actively searching for your products or services, and are more likely to convert.
With Google Shopping campaigns, it is important to remember that users don't have the luxury of seeing, holding or trying on the physical product, therefore using high quality creative is essential for success.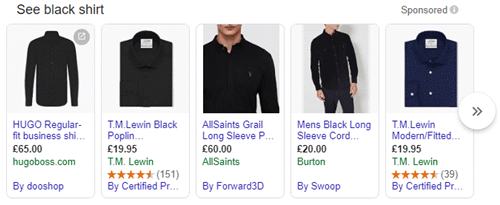 Search Advertising
For independent retailers who are new to the world of digital advertising, the Search Network is a good place to start. Search advertising is an effective tool for independent retailers to drive highly relevant traffic to their website and ultimately generate revenue. This is achieved through reaching consumers who are actively searching for keywords related to your brand, products or services at that time, placing your ads at the top of the SERP. Shoppers use search engines to find local businesses, so retailers should ensure they include ad and location extensions such as a click to call, opening hours and store directions, as many shoppers will search for this information en route to your store.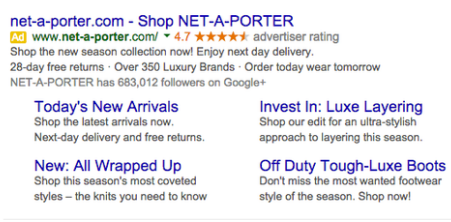 Display Advertising
Advertising on the Google Display Network (GDN) provides access to 90% of internet users worldwide, and offers a range of innovative targeting features so that your small business can place it's message in front of a large audience, at the right time and in the right place.
There are a number of useful Display targeting features specific to the independent retail industry that are available in Google Ads. For example, In-Market Audiences are a great way to engage with those who are in the market and ready to buy. These audiences are pre-defined by Google based on users' 30-day browsing behaviours, and include retail-related in-market audiences such as:
Apparel & Accessories
Baby & Children's Products
Beauty Products and Services
Consumer Electronic Products
Gifts and Occasions
Home and Garden
Sporting Goods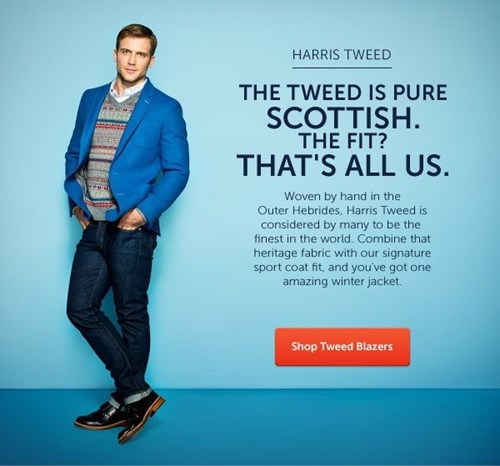 Social Advertising
20% of shoppers state that they discovered small independent retailers through Social media ads. It is therefore recommended for small retailers to utilise Social advertising to take advantage of this trend.
Social advertising puts your brand in front of a large audience. Facebook is the second most visited site after Google, with over 2 billion monthly users in 2018. Instagram follows closely behind, with 1 billion active users per month. Small retailers should use these large audiences on Facebook and Instagram to their advantage and advertise via these platforms to gain more exposure. Advanced targeting capabilities on the platform allows ads to be served to users based on demographics, life events, shopping behaviours, educational background and even job titles. Once you have attracted new consumers via social advertising, you can then remarket to them in order to build loyal customers who will return to your site and repurchase!
Summary
Digital advertising can provide retailers with the essential tools to get your products in front of your target audience. If forms of traditional advertising are still in place, this data can also be used to maximise the effectiveness of your digital campaigns. Traditional and digital advertising can be used in tandem with one another by small retailers rather than relying on just one marketing channel to increase performance.
It is important in testing which platform is right for your business; allowing campaigns enough time to prove their worth; and letting the data inform the campaign strategy, rather than basing the strategy on what you perceive your audience to be.
If you would like to find out how a digital advertising campaign could help your business, get in touch with us today.